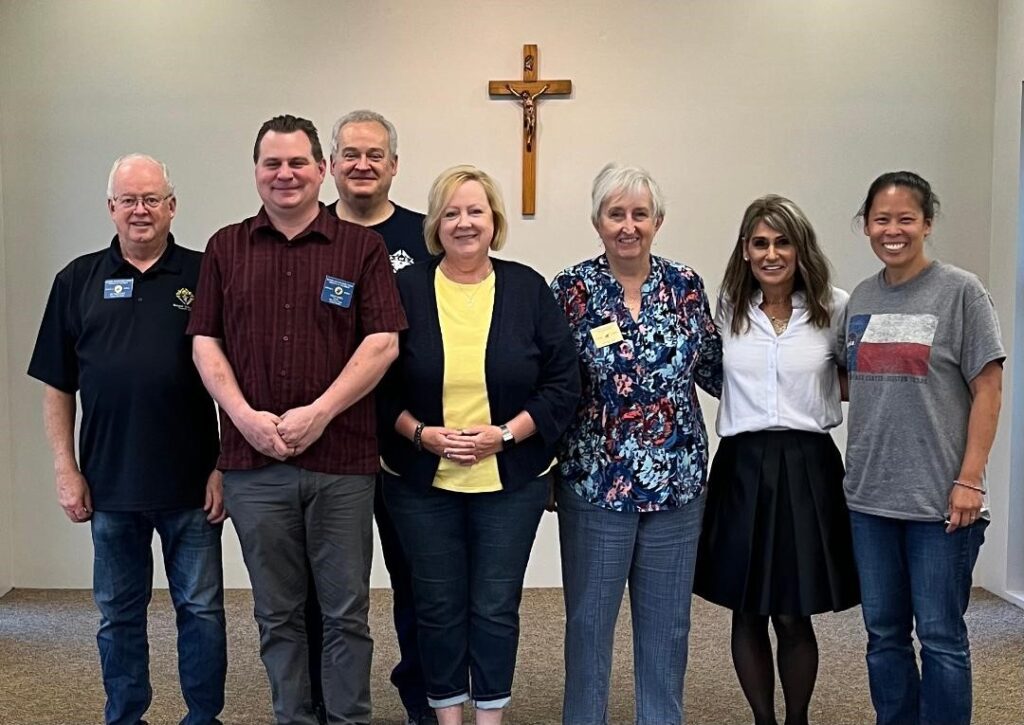 Members to the Pastoral Council from Left to Right:
Ike Pankhurst, Doug Sines, Phillip Gammell, Karen Schroeder (President) Pat Melcher, Cindy Elliott, Hana Boynton
Heavenly Father, bless the members of this pastoral council. Let your Spirit enlighten their minds, and guide all their actions. And bring to fulfillment the work of your church. Amen.
Council Meeting Minutes
Parish Council Minutes 06.05.2021
Parish Council Minutes 03.06.2021
Parish Council Minutes 09.12.2020
Parish Council Minutes 12.07.2019
Parish Council Minutes 11.02.2019
Parish Council Minutes 10.04.2019
Parish Council Minutes 09.07.2019
For more information contact:
parishcouncil@ctrcc.net