Welcome to Christ The Redeemer Catholic Church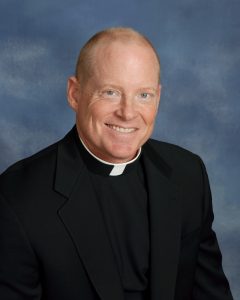 Thank you for visiting the Christ the Redeemer website. I hope you will find information, answers, inspiration, hope, and a reason to visit Christ the Redeemer Catholic Church in person. We are a small but vibrant and growing parish with nearly 400 households; a number of Apostolates, activities, and programs – something for everyone.
While we are a Dawson County parish, we serve many areas and invite you to make this your home. If you live in the area, register and become a parishioner, and see why we refer to ourselves as "family." If you are visiting, stop by to join us for what we do best – giving all honor and glory to God!
Be sure to introduce yourself to me after Mass, and please know you are always welcome here. Should you have any questions, give us a call, or send us an email. If we don't know the answer, we will do our best to find it! I look forward to praying with you at Mass!
-Fr. Brian J. Higgins
Pastor