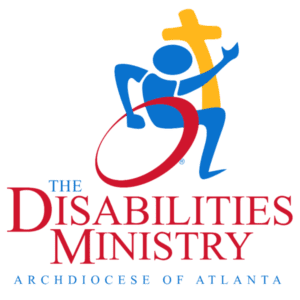 Would you like to learn more about how you can help fellow parishioners and others in our community with special needs? Then, please join us for a special evening as we host the Archdiocese of Atlanta's Director of Disabilities Ministry, Maggie Rousseau, as she presents us with vital information and resources to help us reach those who need it.
This meeting will be held
Thursday evening, October 14th
from 7:00-8:00pm
in the Life Teen room.
Please note: this meeting is mandatory for all K-12th Grade Catechists and Aides in our PSR program, and open to all parishioners who wish to attend.