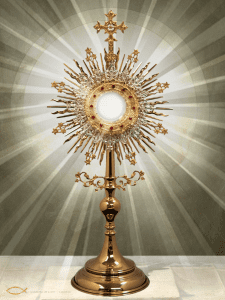 With the help of Christ the Redeemer's Pro-Life Apostolate and our Knights of Columbus,
beginning on Thursday, August 8, 2019,
we will have Adoration of the Blessed Sacrament from 3:00 pm – 8:00 pm.
This will take place every SECOND THURSDAY of the month starting in August.
Guardians and Adorers of all ages are needed to come and pray before the Lord.
Please check your bulletin weekly for additional information and sign-up sheets.